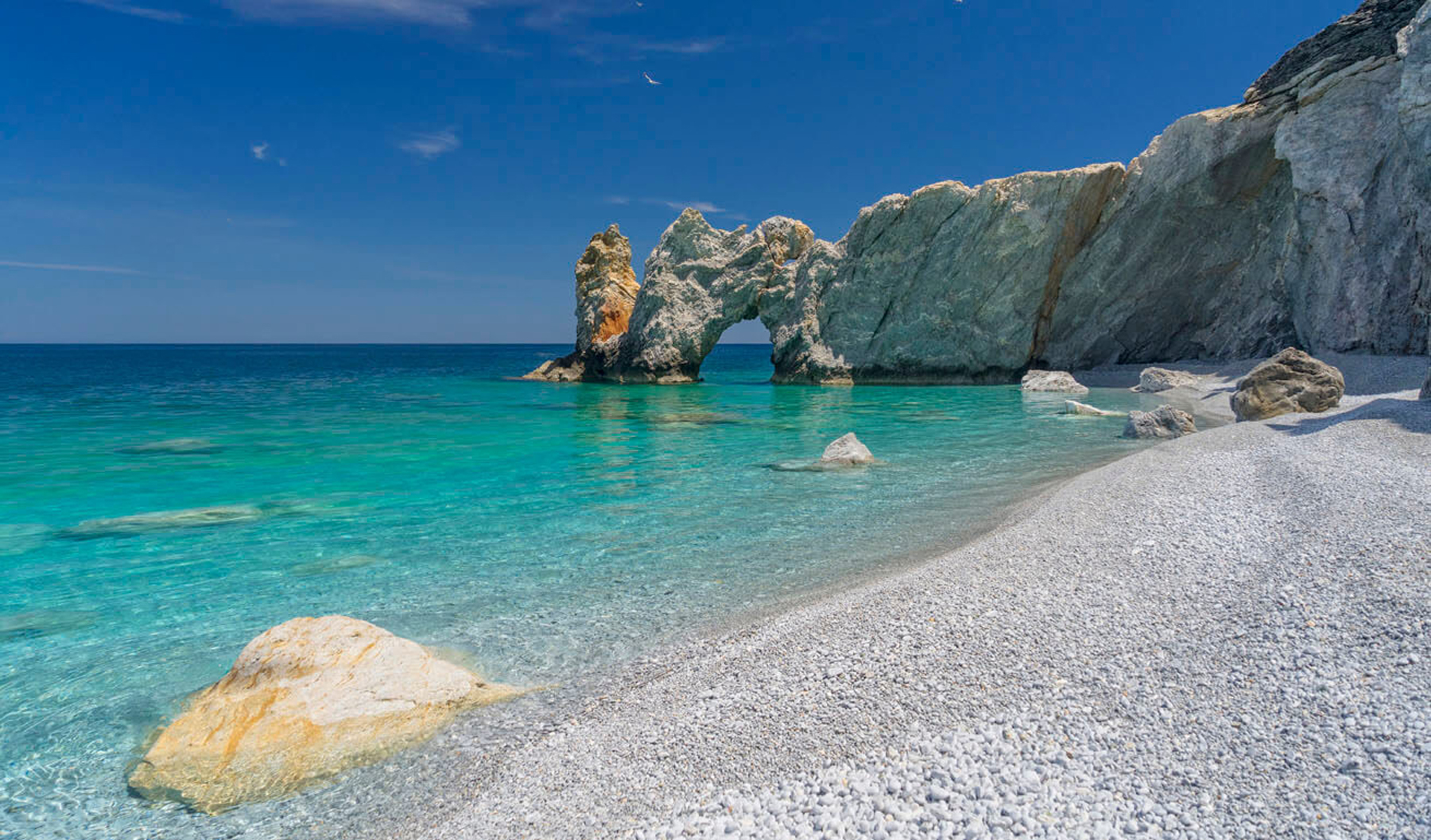 The beautiful Sporades Islands of Northern Greece are wonderfully unspoilt by tourism. Of the twenty-four islands, only four are permanently inhabited, making this the most secluded of all Greek sailing destinations. Emerald waters and a salty sea breeze keep you company on the most carefree of yachting holidays. You'll swim on the crest of silvery waves with dolphins as playmates, explore unspoilt beaches, discover a brand new passion for fishing, find the perfect spot in a calm, windless harbour and succumb to the ruby sunset, cocktail at hand. The Sporades offer sheltered sailing with moderate winds making this an ideal destination for families and couples seeking peace and tranquillity on a crewed or bareboat yacht charter.
Start your yacht charter from the forested island of Skiathos, which shot to fame as a location for the 2008 hit movie "Mamma Mia". Verdant countryside, rural monasteries and a cobbled maze of an old town are but a footnote to the island's main attraction – glorious beaches. From the pine-forested fine white sand of Koukounaries to the legions of nudists at Banana beach, Skiathos is a sun worshipper's paradise. Sail eastwards into the Gulf of Volos or westwards to the islands of Alonissos and Skopelos and feel an immediate change of pace. You will encounter sleepy fishing villages, lovely sandy beaches and deserted anchorages, not to mention the possibility of spotting dolphins, whales and the
endangered Mediterranean Monk Seal.