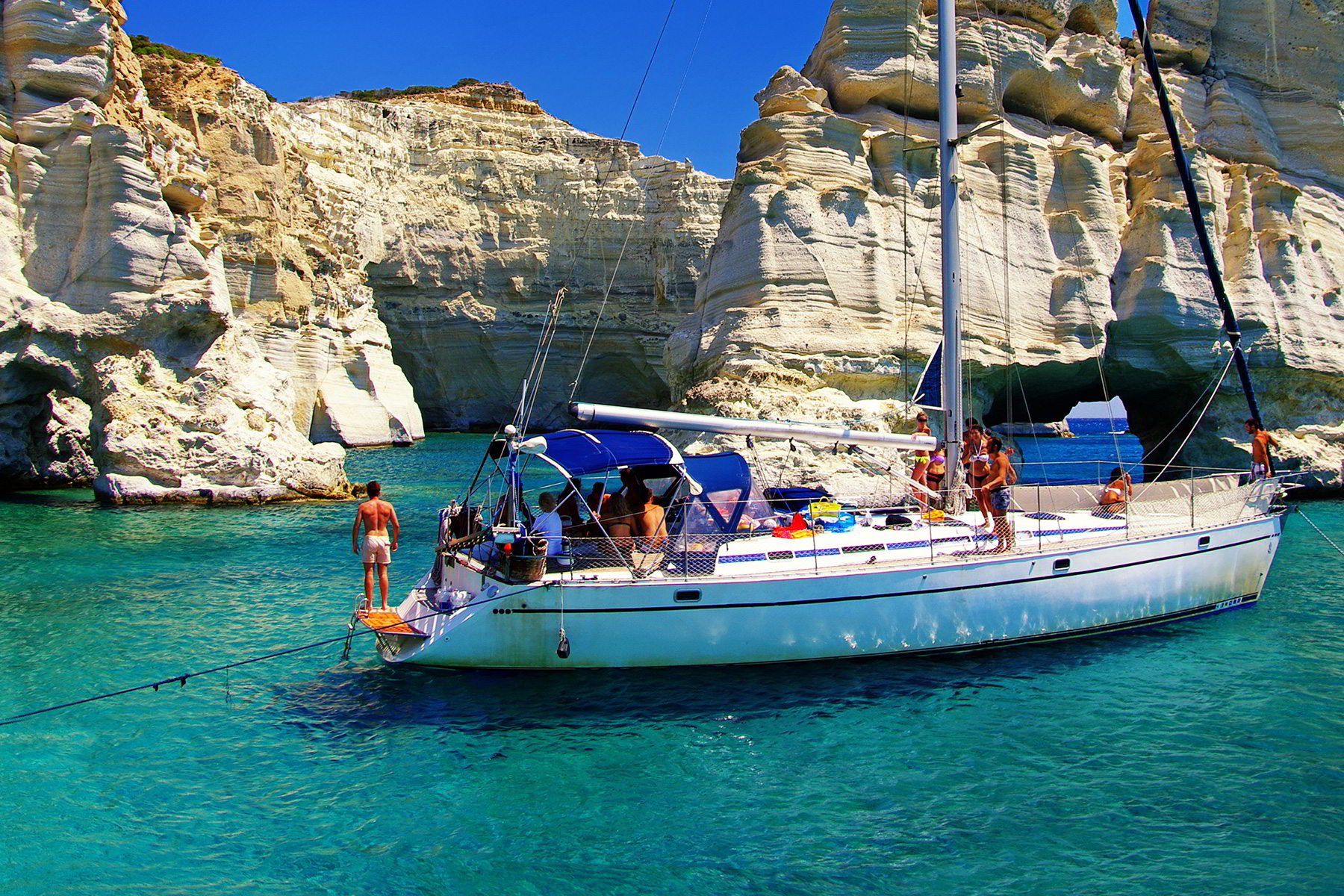 For sailors who want the pleasure of a holiday afloat without the challenges of the open sea, the Mediterranean has long been a very popular choice. With calm waters, fine weather virtually all summer long and a wide choice of islands and ports to visit, the conditions are really little short of perfect. So, here's a quick guide to the most popular parts of the Mediterranean sea that promise an unforgettable yacht charter holiday, whatever type of yacht is.
West Mediterranean
This broadly consists of the area between the Straits of Gibraltar in the west to the heel of Italy taking in parts of Spain and France, Corsica, Italy, Sardinia and Sicily. Of all the areas of the Mediterranean this is the one where the more extreme weather may be experienced, particularly in terms of wind. For example, to the south of France the notorious Mistral can, at some times of year, reach Force 9 or 10.
Greece
Also famous for its islands is Greece, though the mainland has a great deal to recommend it too. Of the over 6,000 islands, only 227 are inhabited, but this still gives you even more choice than you'll ever need. The biggest of these is Crete with a population of nearly 650,000. Coastal areas around Athens tend to be busy but it's easy to escape the crowds to quieter areas and enjoy peace and tranquility afloat.
Adriatic
The Adriatic covers an area of 420 by 100 nautical miles with Italy to the west and the coastlines of Croatia, Bosnia (although the country only has around 12 miles of it!), Montenegro and Albania to the east. The highlight for the sailor must be the Croatian coastline dotted as it is with many islands only accessible by yacht. Many yachts have their own particular features and among the most notable are Susak, Siba and Vis.