The Ionian Islands are a paradise for sailing holidays and cruising. Set sail to discover unexplored gems on the Ionian Islands; the sheltered coves and amazing sea caves, such as the Blue Caves on Zante Island and the Caves (called Grahves) on Paxi Island are impressive locations to add on your list of things to see. Zakynthos, Ithaca, Corfu, Kefalonia, Lefkada, Paxi (or Paxos) and Kythira are the seven largest and most popular islands of the group, while Antikythira, Antipaxi, Ereikousa, Mathraki, Othonoi, Meganisi and Strofades are lesser-known smaller islands, which have a lot going for themselves.
Scattered along the western coastline of Greece, the lavishly verdant Ionian Islands have a very unique character brought on by the passing of the Venetians, French and British. Covered by pine forests, olive groves and vineyards these islands are a paradise on earth with their white sand beaches and emerald waters. If you're lucky enough, you might spot two local protected species, the loggerhead sea turtle (Caretta Caretta) and the Monachus Monachus monk seal in Zante's marine park area.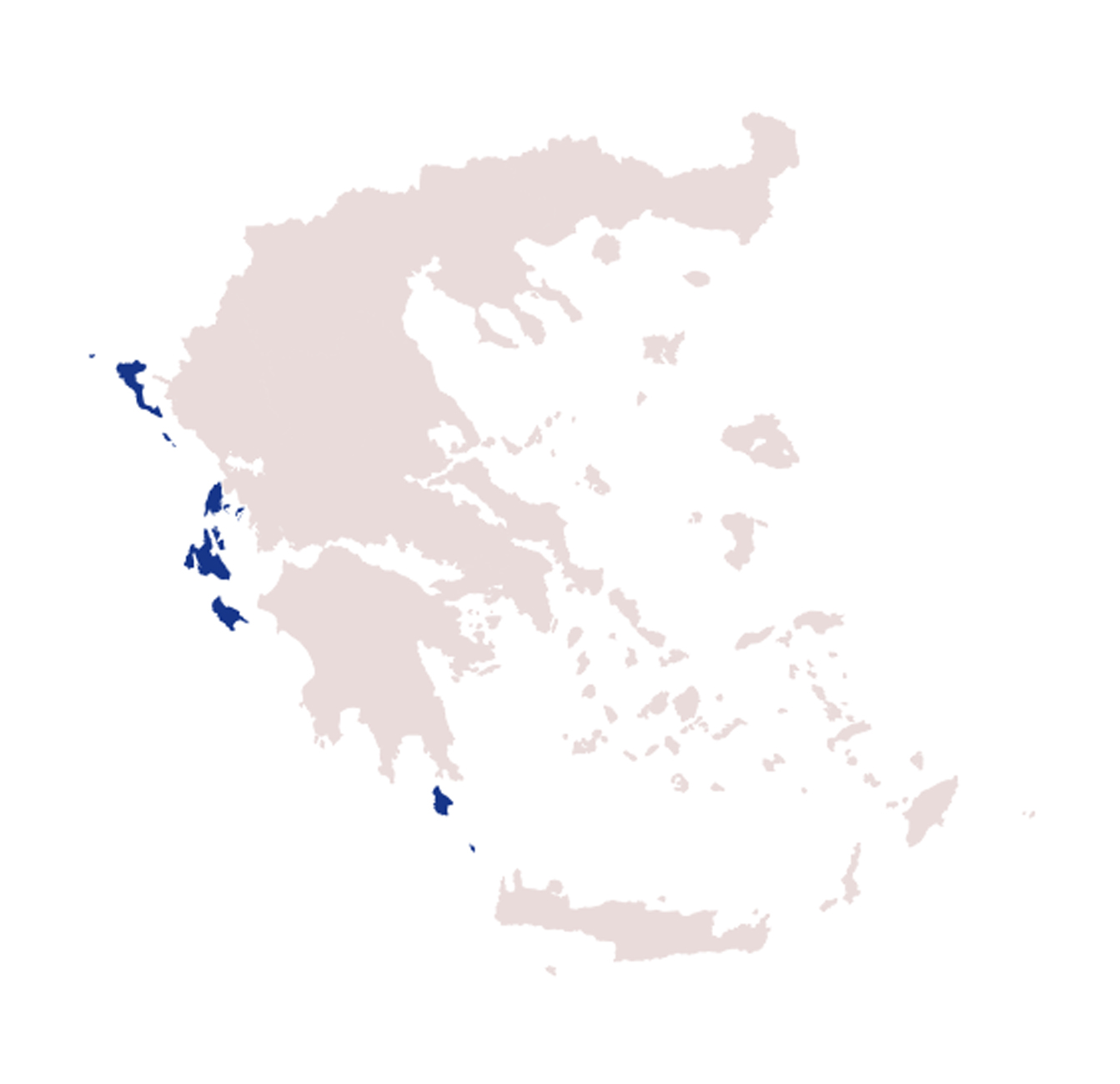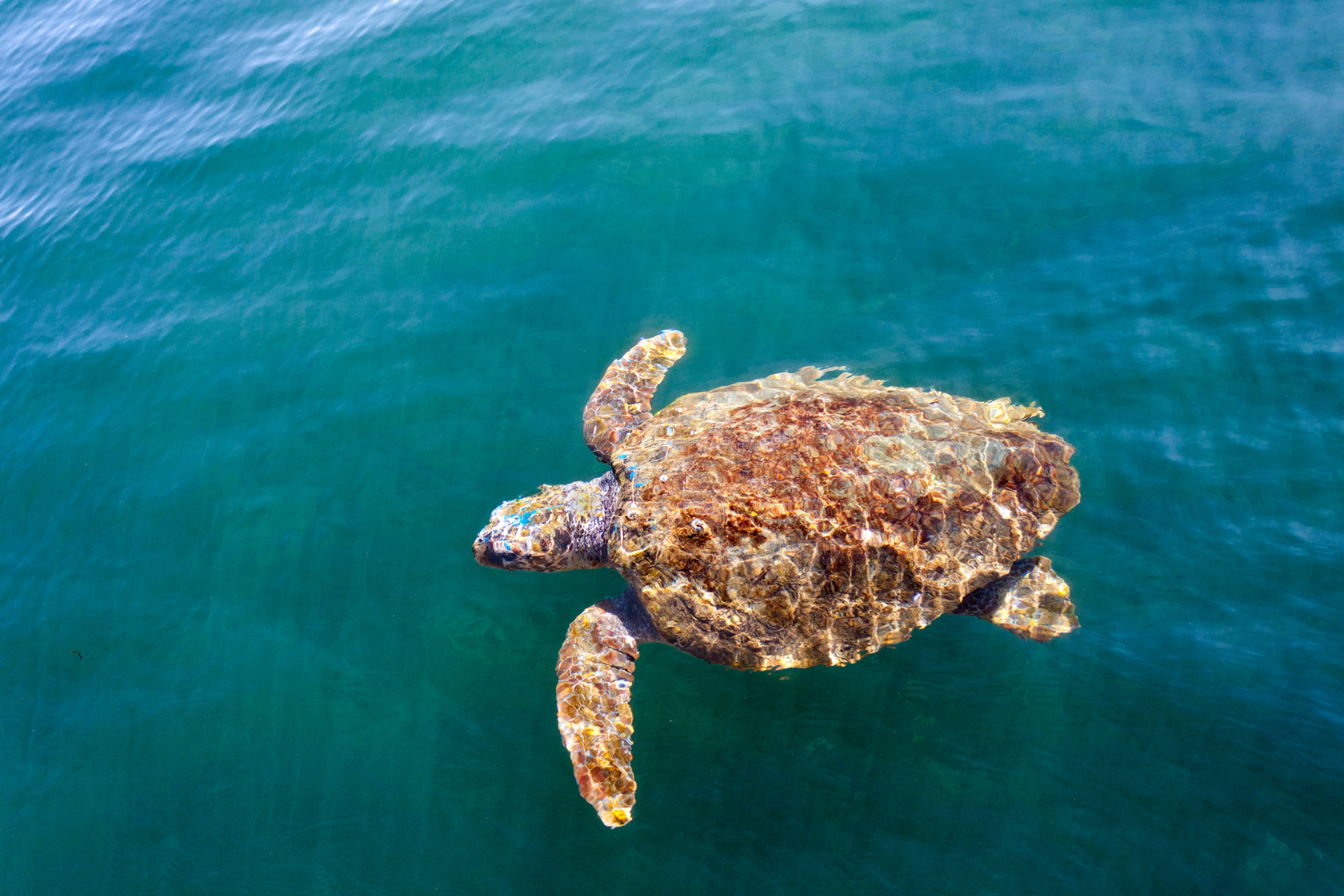 Cephalonia, or Kefalonia, is the largest and most mountainous island of the Ionian Islands as well as the second most cosmopolitan after Corfu. For sailing and yachting aficionados, Kefalonia is famous for its idyllic sandy coves, the incredible blue waters and the calm steady winds that make ideal for exploring by boat. To make the most of it, sail away and discover a secluded world in untouched landscapes of exquisite beauty in lush vegetation and azure, crystal clear waters.
For those who love finding themselves mooring one day in a cove, next day to another, the island features great infrastructure for sailing and yachting lovers. Safe small harbours close to each other and well organised marinas add up to form ideal conditions for safe sailing expeditions, creating unforgettable memories. Craft mooring infrastructure can be found in Argostoli, Lixouri, Poros, Sami, Agia Efimia and in the popular Fiscardo. Boat hire in Kefalonia is an inspiring destination that will let you explore the islands around at your own pace.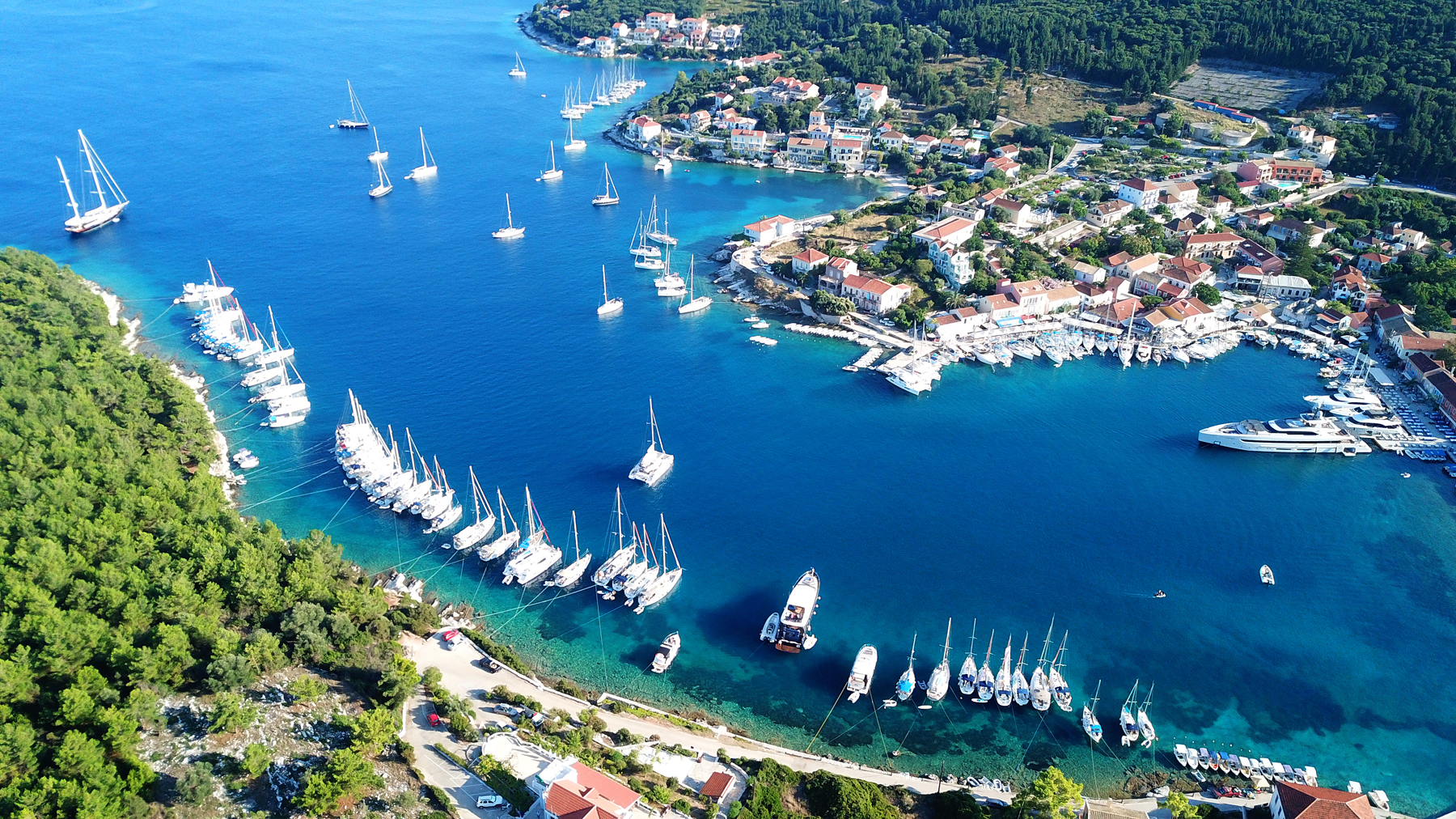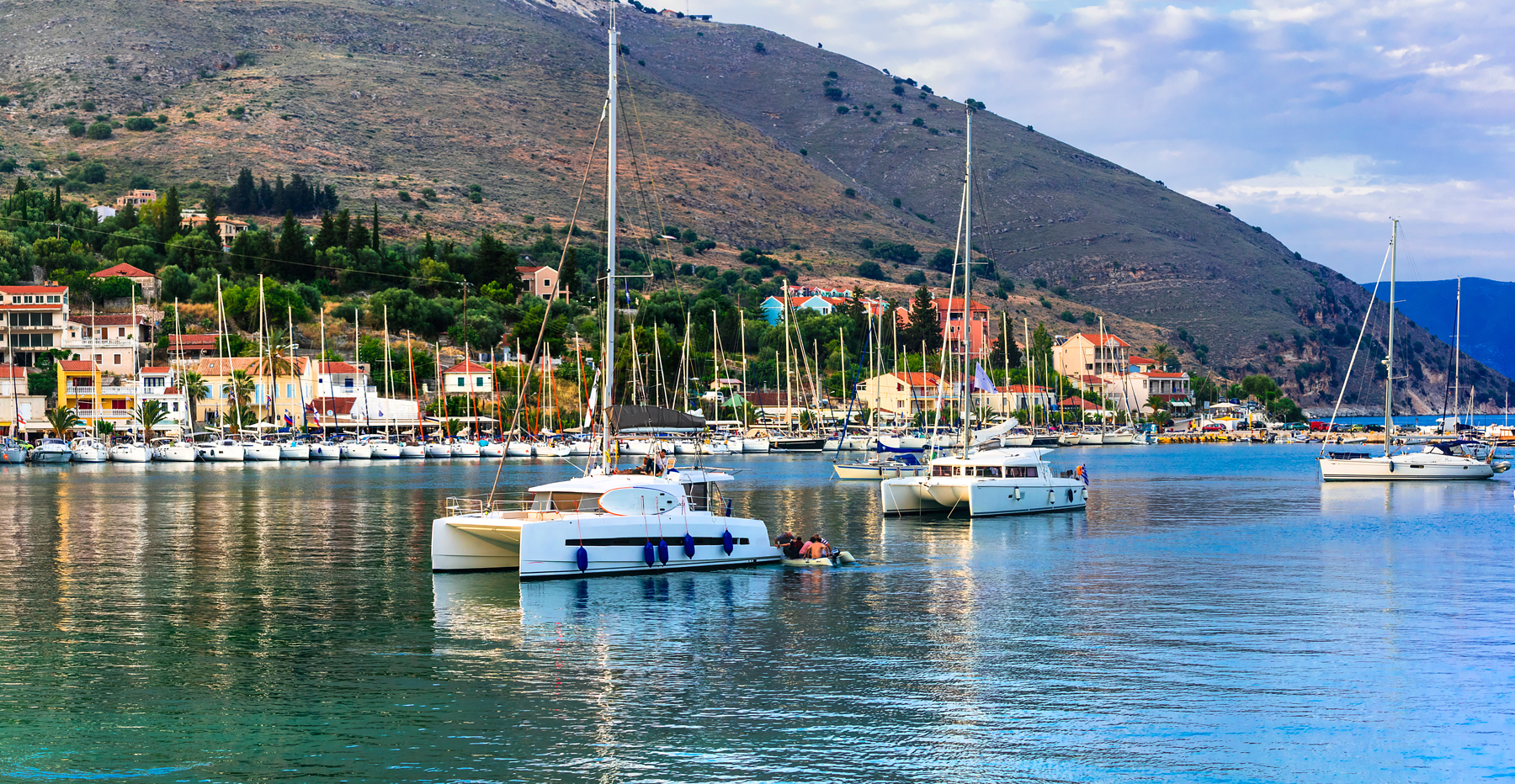 Ithaki, or Ithaca, is well known in Greek mythology as the birthplace home of Odysseus. It's generally a mountainous island surrounded by stunning bays and the prettiest beaches of the Ionian Islands. The capital and centre of social life is Vathy where is built amphitheatrically on a naturally closed bay that also engulfs the islet 'Lazareto'. Undoubtedly, Vathy offers spectacular views and a unique landscape encapsulating the picturesque and majestic element at the same time.
A must-visit village situated in northeastern Ithaca is the beautiful Kioni with its traditional settlement and historic harbour, once a pirate stronghold and today a yacht shelter. At the entrance of the bay, three old windmills adorn the port, while the stone house where the hero G. Karaiskakis lived until the Revolution of 1821 is still preserved, as a testament of another era. The East coast of the island, in particular, with its well-protected natural harbours, is strongly preferred by the novice sailing and yachting lovers. One can find organised ports in Vathy, Kioni, and Frikies.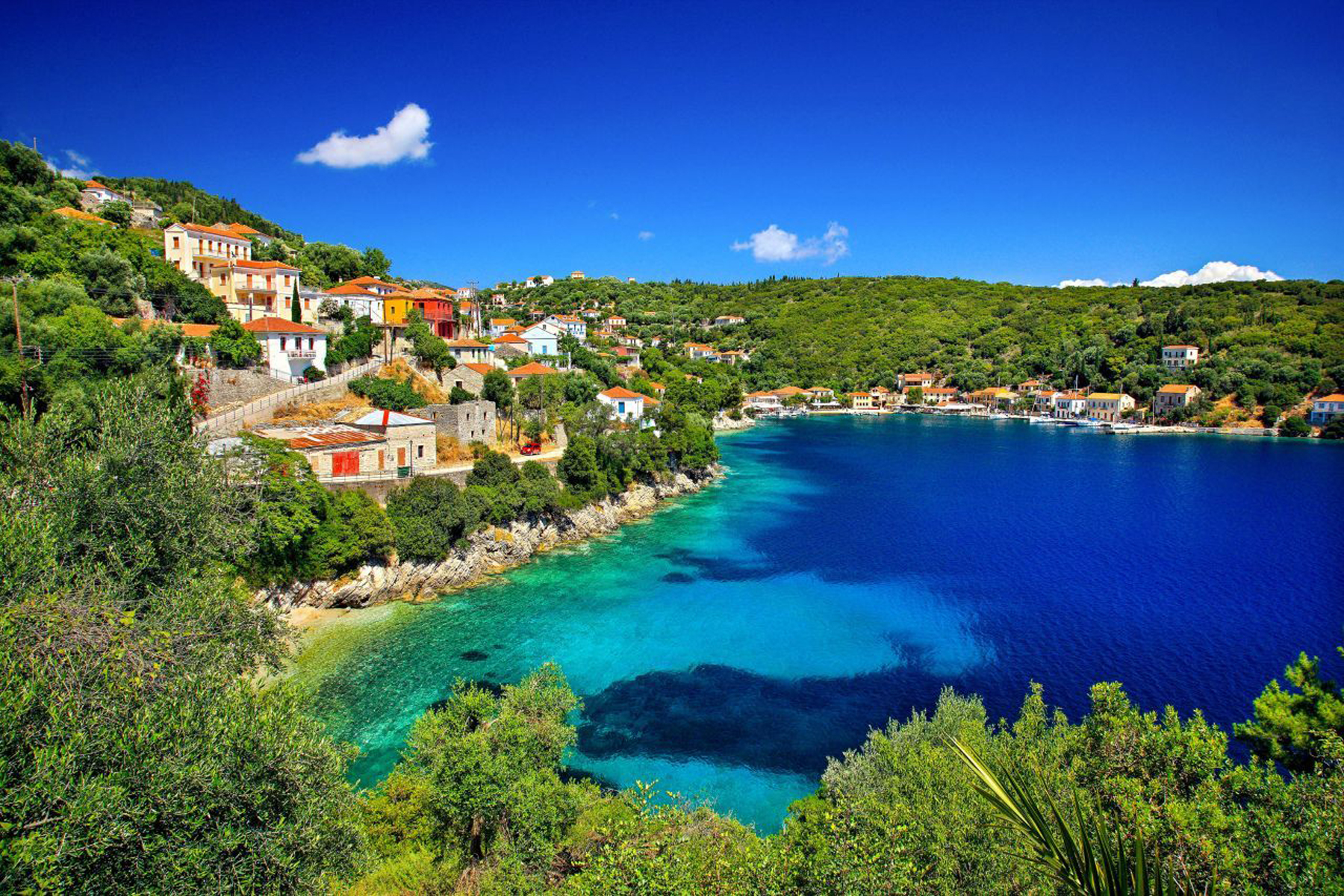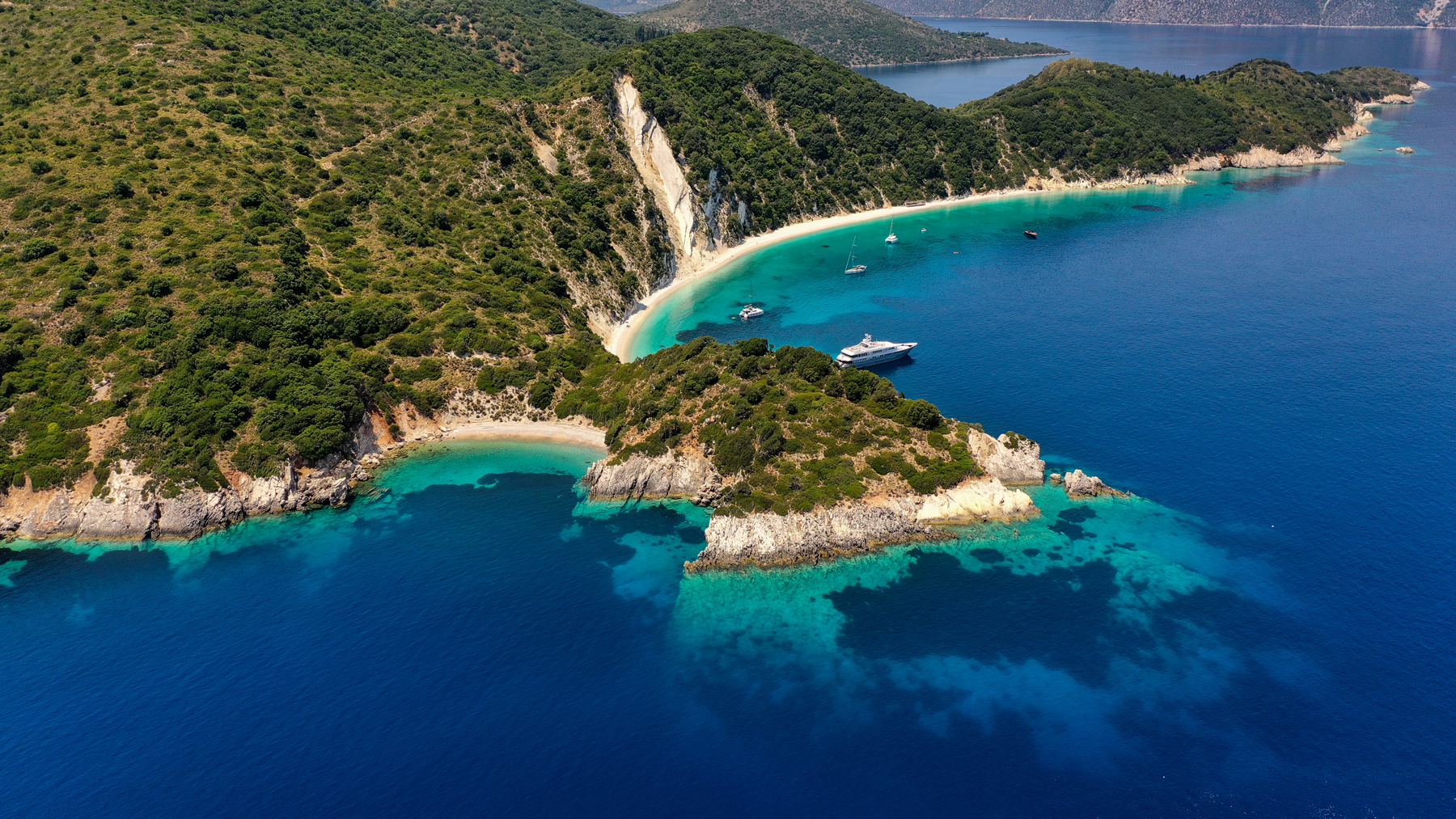 World-renowned Corfu has been a favourite holiday destination for centuries and for a good reason. With the passage of time the island may have changed, but we can still feel the spirit of a distant glorious past. Its rich multi-cultural heritage, its historic monuments, its stunning natural landscape, its crystal clear seas, and its excellent weather all year round explain why Corfu is one of the most cosmopolitan Mediterranean destinations weaving a powerful spell on its visitors.
Zakynthos (or Zante) now became famous for its "shipwreck" beach but is also home to Greece's first marine park. Its landscape diversity has resulted in different types of beaches: there are sandy beaches in secluded coves where the tranquil waters are deep blue on the island's southeastern part; yet, if rugged cliffs and an interesting underwater world are to your liking, try the western part of the island.
Lefkada on the other hand will charm you with the noteworthy sights, churches and monasteries, picturesque villages, lush vegetation, idyllic coves of transparent, turquoise waters, busy and secluded beaches of stunning beauty, a significant cultural heritage and hospitable locals. While Paxi and Antipaxi are a dream come true on earth with the sapphire waters. Paxi is definitely the ideal island for a peaceful holiday. Beautiful beaches, underwater caves, small bays and green hills welcome you in the most delightful way.