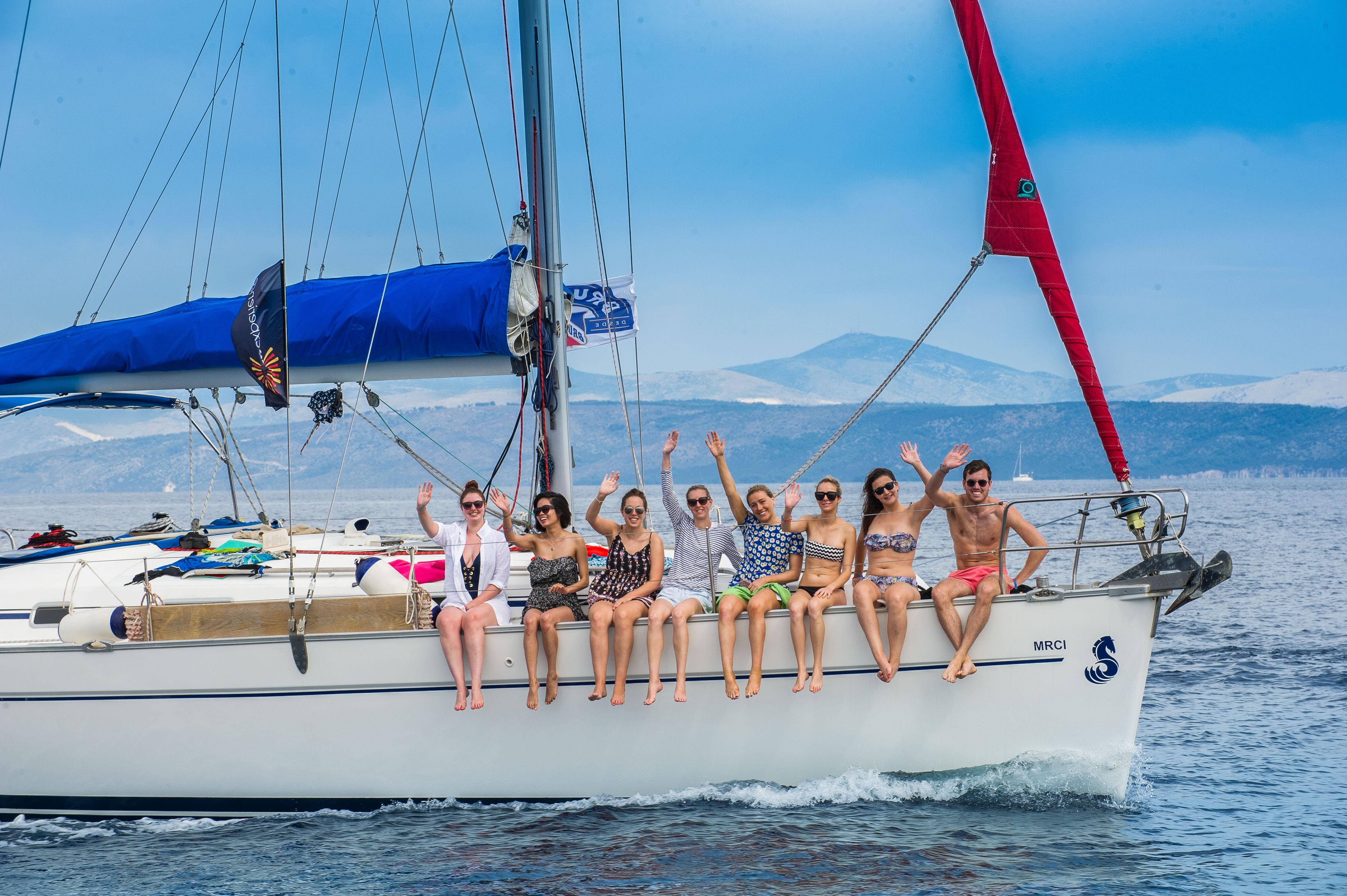 We felt the thrill of first time sailing and we're glad to be able to make you feel it. Our Professional Yachtmasters will take you and you friends to great islands in top sailing destinations and it'll be the holiday of a lifetime. All our routes are carefully chosen for safe sailing.
What? Where? When?
Join Yachtpon with your buddies. Choose where to go for your first time sailing.
Your trip could look like this:
Check-in is always Saturdays. You are expected to arrive at the boat at 16:00. In the morning the boats need to be cleaned and checked after a week sailing. Meanwhile, provisioning is done and main provisions are brought in.
You will meet your skipper in the marina. During your sailing week, he will teach you to sail and show you the best spots on route. Together with your personal host, he will make sure you'll have a great holiday to remember.
First time sailing?
Every journey starts with one step. A Sailing Holiday is accessible to most of us. In a couple of hours from boarding you'll get acquainted to the boat. Living space is limited but very well organized and very comfortable. Remember that we limit the guests to six for maximum comfort.
The best features:
Sea view 24/7
Piece and quiet
Calm waters
Swim in clear blue waters as much as you like and whenever you like
New destinations every day and places to explore
Fishing, diving, swimming and other activities fully available
It's always sunny with fresh breeze ensuring the best possible tan
Food and drinks available
Improve your experience with music tunes you like
Reach the most beautiful bays and enjoy the best lunches at sea
and there is more to it